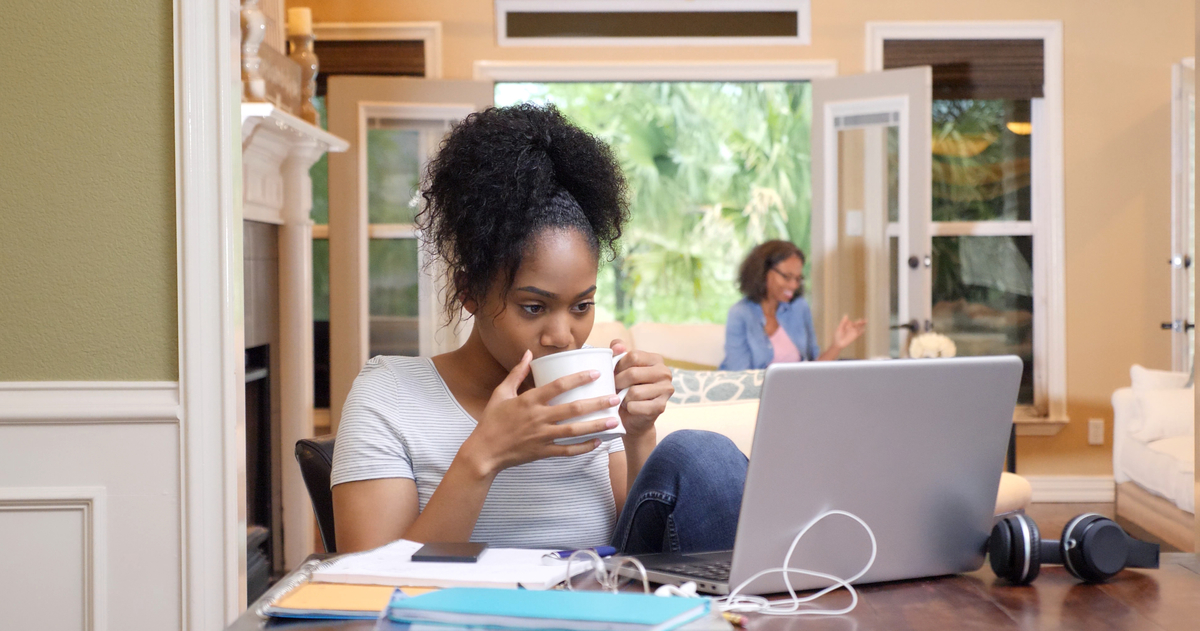 At NerdWallet, we strive to help you make financial decisions with confidence. To do this, many or all of the products featured here are from our partners. However, this doesn't influence our evaluations. Our opinions are our own.
The fall semester has only just started, but if you rely on financial aid to pay for college, you should get started on next year right now.
Why the time crunch? Submitting the Free Application for Federal Student Aid as close to opening day as possible will increase your chances of getting first-come, first-served federal aid. That includes Pell Grants and work-study, as well as grants and scholarships from your school and state.
That opening day is Oct. 1.
While 97% of families with college-bound students said they planned to submit the FAFSA, only one quarter knew the form becomes available in October, according to a 2019 survey by Discover, which provides private student loans.
You should submit the FAFSA, even if you think your parents make too much money for you to qualify for need-based aid. Submitting the application is also the key to accessing certain scholarships along with federal student loans.
If you're not sure how to complete the form or need a refresher, here's what you need to know so you can submit ASAP.
Know where to go
You can complete the FAFSA electronically on the fafsa.gov website or with the MyStudentAid app. But first you'll need to create a Federal Student Aid ID — a username and password — that you can use to log in and sign both the FAFSA and, later, promissory notes. You can make one on the FAFSA website. If you're submitting with a parent, they'll need their own FSA ID, too.
If you don't want to submit online, you can download a PDF through the FAFSA website or request a paper copy.
Get your documents ready
Completing the FAFSA will go quicker if you already have the documents you need, such as a Social Security card, driver's license (if you have one), current bank statements and tax information. Use this checklist to prepare.
You don't need to wait to file taxes before you submit: Parents and students can use "prior-prior year" tax information. That means you should use 2018 tax information for the 2020-21 form. Use the IRS data retrieval tool available with the online FAFSA to import your information from the IRS automatically. You cannot update the application with 2019 tax information after filing, but contact your school if your 2018 tax information no longer reflects your family's financial situation.
Include colleges you want to apply to
Don't wait to apply to college before submitting the FAFSA. All you need are the FAFSA codes for up to 10 schools where you plan to apply, which will be available on the online application or on the federal student aid website. If you want to add or change schools after you submit, you can update your application at fafsa.gov.
Remember the deadlines
You only have to apply once, but keep in mind three deadlines: federal, state and school. The deadline to apply for federal aid for the 2020-21 school year is June 30, 2021. Your school and state may have much earlier deadlines. Find out your state's FAFSA deadline on the student aid website.
What happens after you apply
You'll receive a Student Aid Report three to five days after submitting electronically with an FSA ID or up to 10 days using paper forms. The report will detail information about your financial aid eligibility. It includes your Expected Family Contribution, which is the estimated amount of money your family can contribute toward your college education.
In the spring, you'll get your financial aid offer for the upcoming school year. If you're an incoming freshman, you'll get offers from the schools that accept you. Accept all free aid before choosing loans. If you're not sure how much debt you can handle, use an affordability calculator to find out.