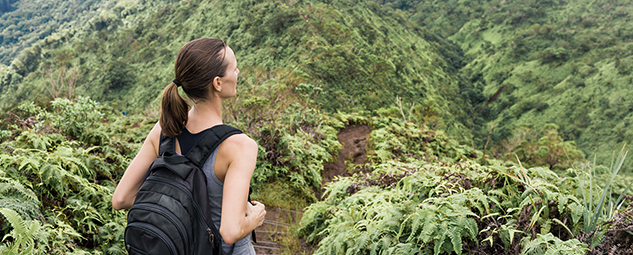 If you want to get to Honolulu from Los Angeles, Long Beach or San Jose and you're looking to save money, good news: Hawaiian Airlines has just rolled out a low-priced option that puts a tropical vacation in easier reach for a lot of travelers.
The Hawaiian Airlines Main Cabin Basic fare will be available on select departures from the three California cities listed above for travel beginning Oct. 21. The move puts Hawaiian Airlines in sync with a major carriers who have been rolling out these lower-priced "basic economy"-style options, including United, American and Delta.
What's included in Hawaiian Airlines Main Cabin Basic fare?
These lower fares vary slightly by airline, but the one thing they have in common is that they all exclude free advanced seat selection. Passengers traveling on Hawaiian Airlines Main Cabin Basic fares can select their seats at check-in or receive their assignment at the gate. That's unfortunate, because sometimes by the time you're checking in, there are nothing but middle seats left.
There are other downsides, too. For example, if you decide later that you want to upgrade to an "extra comfort" seat or to first class, you can't. Nor can you change your flight or earn Hawaiian miles.
In return for accepting all these disadvantages, you get a reduced fare. And the reduction is significant. For example, we found a round-trip flight from Los Angeles to Honolulu in November for $418 in Hawaiian's Main Cabin. That same flight in Main Cabin Basic costs just $358. That's $60 less per ticket, or 14% off the regular economy fare.
Is Hawaiian Airlines Main Cabin Basic worth it?
If you collect Hawaiian Miles, this discount probably isn't as valuable to you.
Consider that you'd normally earn about 5,000 Hawaiian miles on a round-trip flight between Los Angeles and Honolulu. Hawaiian Miles are valued at around 1 cent each. So those $60 in fare savings are costing you about $50 worth of miles. In other words, the net value of getting squeezed into a middle seat is really just about $10 round-trip for anyone who really gets a penny worth of value out of a Hawaiian miles.
Main Cabin Basic deals during peak times
Don't expect to find Main Cabin Basic deals at peak times. A recent search for travel during Christmas week showed no Main Cabin Basic option for Los Angeles to Honolulu. Main Cabin fares start around $618 round-trip at that time.
The bottom line
Hawaiian's new low-fare product is a little more generous with perks than some of its competitors. Hawaiian Airlines is following American and Delta in allowing basic fare passengers a free carry-on bag on all routes, but Main Cabin Basic travelers on Hawaiian will also enjoy one of the rarest perks in domestic travel: a free hot meal.
If you're planning a trip to Hawaii and are willing to give up the ability to choose your seat in exchange for a cheaper fare, Hawaiian Airlines' Main Cabin Basic fares are worth looking into.
How to Maximize Your Rewards