They say traveling with kids, especially toddlers, isn't a vacation, it's a trip. That doesn't mean you shouldn't take your little jetsetter to explore the world — or at least the continental United States. Pro tip: Get a suite with a kitchenette. When you don't have to drag a tired and cranky toddler out to dinner in a strange city, you'll be glad you did.
From flying family-friendly airlines (hello, Southwest) to using points for theme park admission, even choosing the best hotel for your proverbial buck (ah, points) for your little brood, here are our best tips for traveling with little ones while also taking advantage of your points and miles arsenal.
Choosing flights
Southwest Airlines is widely known as one of the most family-friendly airlines, and for good reason: They offer two free checked bags per passenger and don't charge change fees.
Given the number of items a toddler requires to travel — travel bed, car seat, umbrella stroller, diapers, wipes, and that's not to mention their actual bag of clothing and toiletries for the trip — this policy can save you a bundle.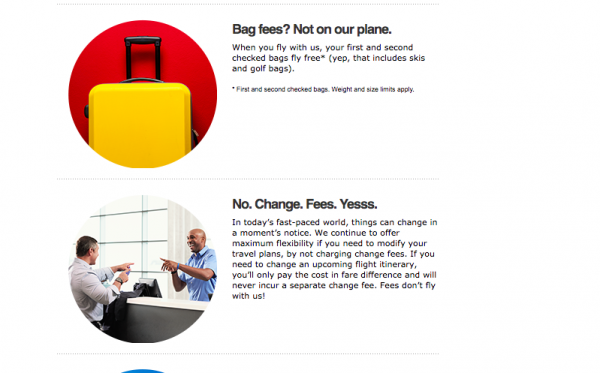 We also like Southwest's easy-to-navigate Low Fare Calendar that can be used even when purchasing a flight with points.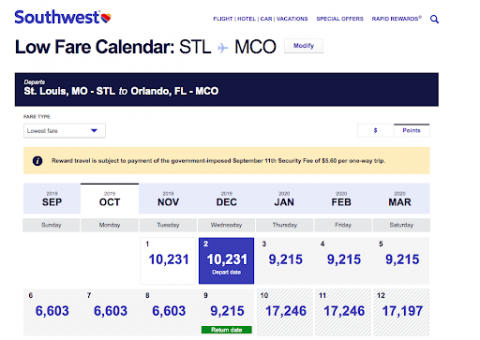 JetBlue is another kid-friendly airline. This carrier doesn't count strollers and car seats toward your carry-on total, and your toddler isn't required to sit in a car seat if you choose to purchase a ticket for them, unlike many other airlines that require they be in an FAA-approved restraint. Toddlers hate anything with the word "restraint" in it.
And for points connoisseurs? There is no minimum age for when your little globetrotter can sign up for a TrueBlue account and start earning miles all on their own. Aw, they grow up so fast.
Where to stay
Say it with us: Suite hotel. No one wants to tiptoe around in a tiny hotel room in the dark once their toddler has zonked out for the night. Spring for a suite hotel, and traveling with your tot gets that much easier.
Some solid suite hotel choices include the Holiday Inn Hotels & Resorts, where kids eat free. Some Holiday Inn Resorts offers in-room Kidsuites. It's basically a tiny, partitioned-off room with two twin beds, complete with its own TV and Xbox. And while this option doesn't have a kitchenette, it does offer a full-sized fridge and microwave. You can stay at the Holiday Inn Resort Panama City Beach for 50,000 points/night.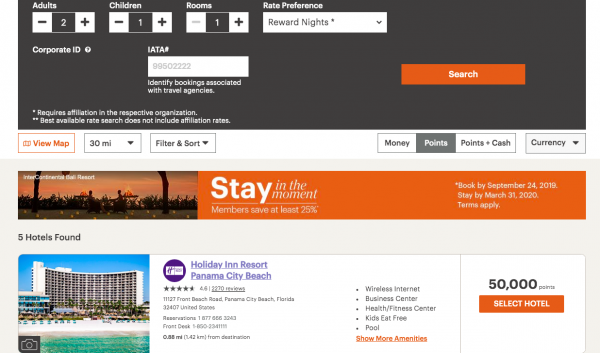 Other family-friendly options include the Embassy Suites by Hilton, an all-suite hotel and the Staybridge Suites, where every room has an en-suite kitchen.
Theme parks
If your toddler is past the put-everything-in-their-mouth stage, consider a trip to Legoland. Domestically, there are parks in Florida, California and New York. Good news: Through a McDonald's promotion, kids now get free admission to some Legoland parks, with the purchase of an adult ticket.
The Legoland-branded hotels are every kid's dream — Lego play stations around the hotel, themed rooms, even plus a separate sleeping area for kids. Stay on site one night, then utilize your points at a nearby hotel for the rest of your stay. Florida's Courtyard by Marriott Winter Haven goes for just 17,500 points per night. It's a win-win.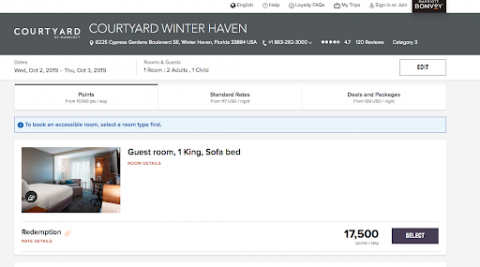 Once you get there
If you're an American Express loyalist, you can redeem 14,500 points for a two-park ticket to SeaWorld and Busch Gardens. From there, hit up Sesame Street Land, which is also operated by SeaWorld. And if Elmo is popular in your house, this will be a surefire hit.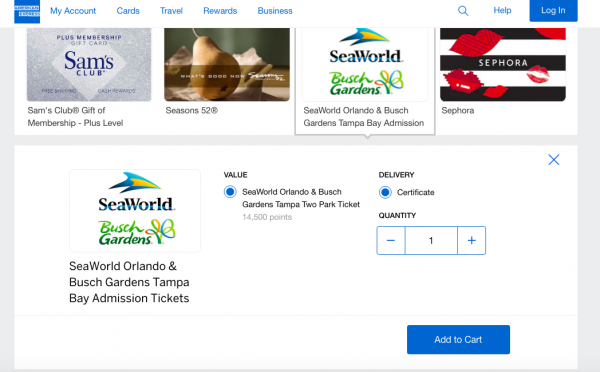 If you have older kids too, you might consider using your Chase points to go to Universal Studios, home of the impressive Wizarding World of Harry Potter. Older kids will love stepping into the magical world portrayed in their favorite wizarding series, and there's enough to keep toddlers happy, as well.
If you're planning a different kind of trip, perhaps a road trip or visit nearby family, don't forget to plan a few kid-friendly activities along the way and once you arrive. Research public playgrounds, indoor play spaces and kid-friendly restaurants.
Maximizing points
Don't forget to take advantage of earning points here, too. For example, the Capital One® Savor® Cash Rewards Credit Card offers unlimited 4% cash back on dining and entertainment, plus you'll get a monthly statement credit for Postmates, in the off chance you want to relax in your hotel room and order in.
How to Maximize Your Rewards