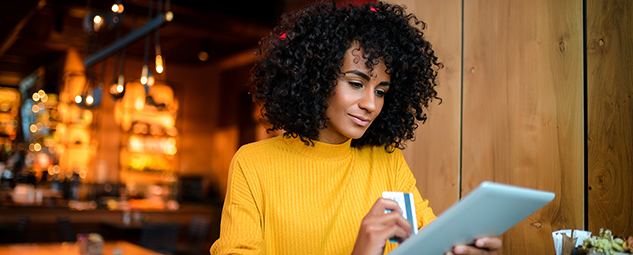 If you're a cardholder of the Citi® Double Cash Card – 18 month BT offer, then you already know that it can be a great addition to your wallet, thanks to its $0 annual fee and 2% unlimited cash back earnings. This card earns 1% cash back as you make purchases and then an additional 1% cash back as you pay them off. Recently, the card underwent a major improvement. If you're not a cardholder, it's well worth applying for.
New redemption option
But wait — why would you transfer your cash back to ThankYou points when you can use cash for anything? That's a good question. NerdWallet values ThankYou points at one cent per point, meaning that you'd get around $1 in value from 100 ThankYou points.
However, there are opportunities to be a little bit smarter with your rewards redemptions if you play your points right. If you transfer your cash back rewards to Citi ThankYou transfer partners, you will have the opportunity to increase the value of your points. When Citi offers transfers at a favorable ratio, you could squeeze some value out of your cash back, depending on the transfer partner and redemption.
When it makes sense to convert cash back to ThankYou points
Let's take JetBlue, for example. Citi customers can transfer their ThankYou points to JetBlue TrueBlue at a 1:1 ratio. Through Oct. 19, 2019, Citi is even offering a bonus of up to 25%. But NerdWallet values TrueBlue points at roughly 1.6 cents per point. This means that 10,000 TrueBlue points should get you a flight costing around $160. By transferring $100 cash back to 10,000 Citi ThankYou points, you can gain $60 in value.
Citi also partners with several international airlines to offer 1:1 points transfers. These airlines include global favorites like Etihad, Qantas, Qatar, Avianca, Eva Air, Turkish Airlines and Singapore Airlines. But the value you'll get from your airline miles can be highly variable, so you should always check airfare and award prices before transferring your points.
Apart from low-cost carriers, it isn't uncommon for airline points and miles to be worth more than one cent each. In that case, these 1:1 airline transfers are a spectacular deal. If you convert your cash back to Citi ThankYou points with airline points transfers in mind, you'll most likely save yourself some money on the trade.
Before making the commitment to trade in your cash back for Citi ThankYou points, we suggest giving the portal a browse. If you are more interested in purchasing gift cards or putting your rewards towards paying a mortgage or student loan, then switching to ThankYou points doesn't make a whole lot of sense. However, the diamond in the rough here is going to be the opportunity to exploit good airline partner transfer ratios.
The bottom line
As far as earning potential, the Citi® Double Cash Card – 18 month BT offer is a pretty good card. The ability to earn 2% cash back (which can be transferred to 2 ThankYou points) for every $1 spent is among the best earning potentials for everyday spending. And with a $0 annual fee, now might be the time to apply.
This Citi card also comes with exclusive access to pre-sale tickets for highly anticipated sporting events, concerts, dining experiences and more through Citi Entertainment. On top of that, Citi has your back with 24-hour fraud protection, Citi Identity Theft Solutions and 24-hour rush replacement service if you lose your card, plus a cash advance in the meantime. Citi is also one of the banks participating in contactless payments that are relatively new to the U.S., so when you reach for your card at a participating cash register, you can simply tap and go.
How to Maximize Your Rewards