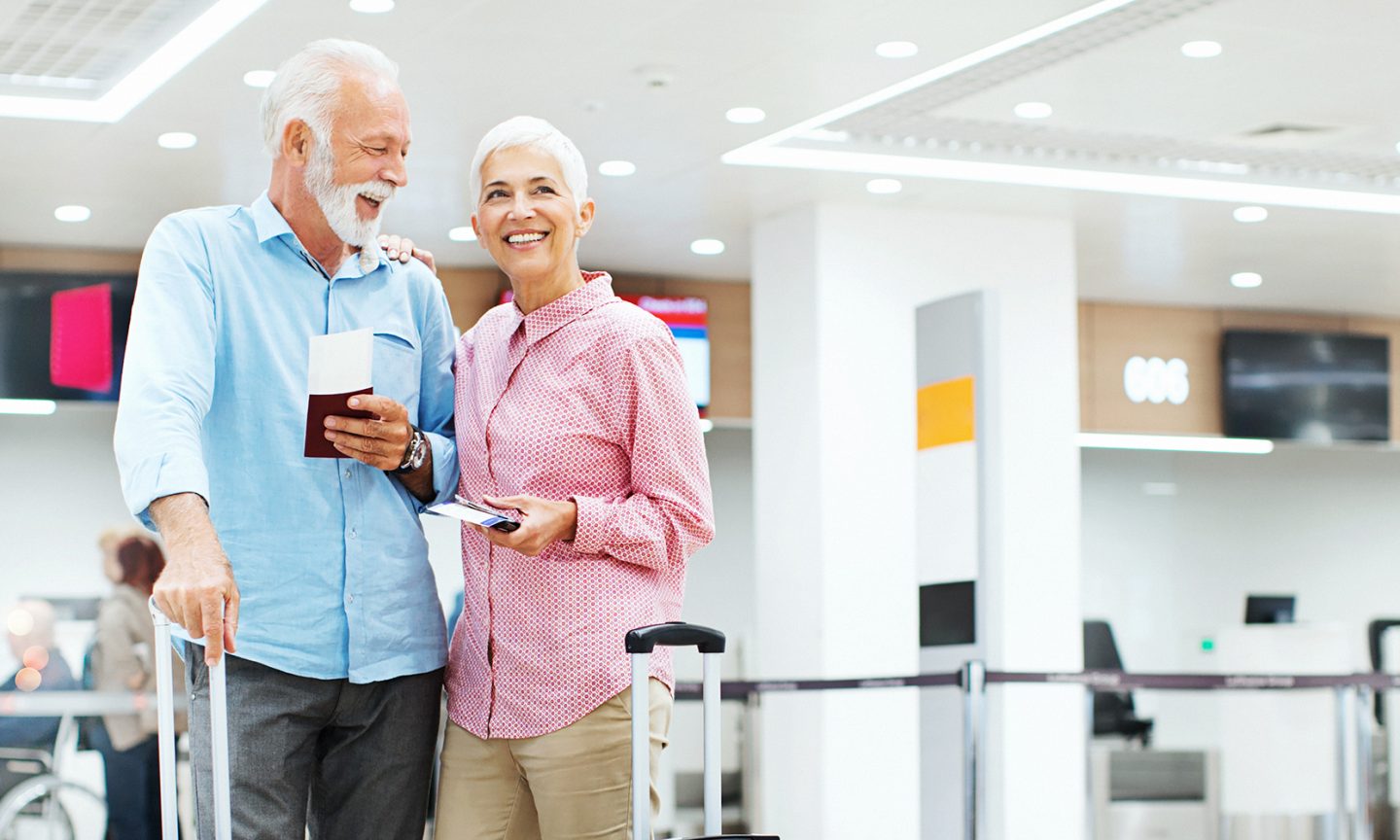 First introduced in 1969, the American Express® Green Card is one of the most venerable cards in the AmEx lineup. On the card's 50th anniversary, AmEx gave it a thorough face-lift by boosting the welcome offer, elevating the earning scheme and adding several benefits to appeal to frequent travelers of all ages. The revamped Green Card is a card with some premium travel benefits that's more affordable than many of its higher-end counterparts.
Here's what changed, and why it could be a good option for you.
Travel benefits go far
The American Express® Green Card has quite a few benefits for those who love to travel. In addition to the welcome bonus, you'll earn 3 Membership Rewards points per $1 spent on restaurants and travel worldwide. This earning scheme is even better than it sounds, since "travel" includes buses, subways, rideshares, tolls, parking and more, in addition to traditional travel expenses (flights, hotels, tours and car rentals). You'll earn 1 point per $1 spent on all other purchases. Terms apply.
You'll also have some valuable protection benefits like car rental loss and damage insurance, baggage and trip delay insurance, as well as purchase protection, and extended warranties. Terms apply.
As well, the foreign transaction fee has been eliminated, so feel free to use the card overseas. The annual fee is $150. Terms apply.
Clear screening credit
There are many cards that offer credit for enrolling in Global Entry or TSA Precheck, but not Clear. That's a shame; so many people have access to TSA Precheck nowadays that you easily might find yourself barely moving in that line, while others are breezing through the dedicated Clear screening lane.
Just to be clear (pun intended), Clear only gets you through the ID check and not the whole security screening process — so technically it's not a competitor to Global Entry or TSA Precheck. But if you already have one of these two services (hopefully paid for by another credit card), you're golden. After sailing through the ID check, you'll be able to keep your shoes on, keep your laptop in your bag and walk through the old-fashioned metal detector rather than a full-body scanning machine.
Clear costs $179 annually, so your American Express® Green Card's up to $100 annual credit will only take you so far. Terms apply. However, Clear currently offers a $119 annual membership for United Airlines MileagePlus and Delta Air Lines SkyMiles members, meaning this $100 credit could cover at least 84% of your membership.
Don't have an account with either airline? That shouldn't be a problem — it's free and easy to join Delta or United frequent flyer programs.
Clear is currently located at 65+ airports and other venues — check whether the airports you frequent are on this list to see how valuable a membership could be.
Up to four LoungeBuddy visits per year
LoungeBuddy offers access to airport lounge clubs worldwide starting at $25, so the up to $100 credit on your American Express® Green Card can cover up to four people or visits. Terms apply. Airport lounges differ widely in quality though, so you might have to pay more for access to better ones.
However, at the very least, you should expect comfortable chairs, complimentary internet, snacks, coffee, soda and sometimes complimentary alcoholic drinks. When you arrive for your flight early or have a long connection, an airport lounge can be a great place to relax or do some work in a more comfortable setting, though lounges can sometimes get crowded, too.
Trip delay insurance is included, too
While some issuers are getting rid of traditional credit card benefits such as extended warranties or car rental insurance, the American Express® Green Card has added a few valuable protections that can be easily overlooked until you need them. The trip delay insurance, for example, pays up to $300 for delays over 12 hours, up to two claims per 12 months. Terms apply.
Welcome bonus points can go a long way
You can redeem Membership Rewards points in a variety of ways, from booking flights to paying for merchandise. Here are some major redemption options with the corresponding dollar values for using 10,000 points:
Transfer points to participating airlines and hotels: Value varies based on the partner.

Book travel via American Express Travel: Flights and upgrades $100; hotels and other travel services $70.

Shop with Membership Rewards points: $50.

Pay with points at checkout: Online stores $70; Ticketmaster $50; NYC taxi fares $100.

Buy gift cards: Up to $100; varies by merchant.

Cover your card charges (statement credit): $60.
Transferring Membership Rewards points to participating airlines can yield the best redemption values, which in some instances can be higher than 1 cent per point — especially if you use the accumulated miles for an expensive or premium class seat.
AmEx has 19 airline partners, and in most cases, you can transfer points at a 1:1 ratio. Keep in mind, though, that for transfers to a domestic airline, there is an excise tax offset fee of 0.06 cent per point.
All information about the American Express® Green Card has been collected independently by NerdWallet. American Express® Green Card is no longer available through NerdWallet.
How to Maximize Your Rewards