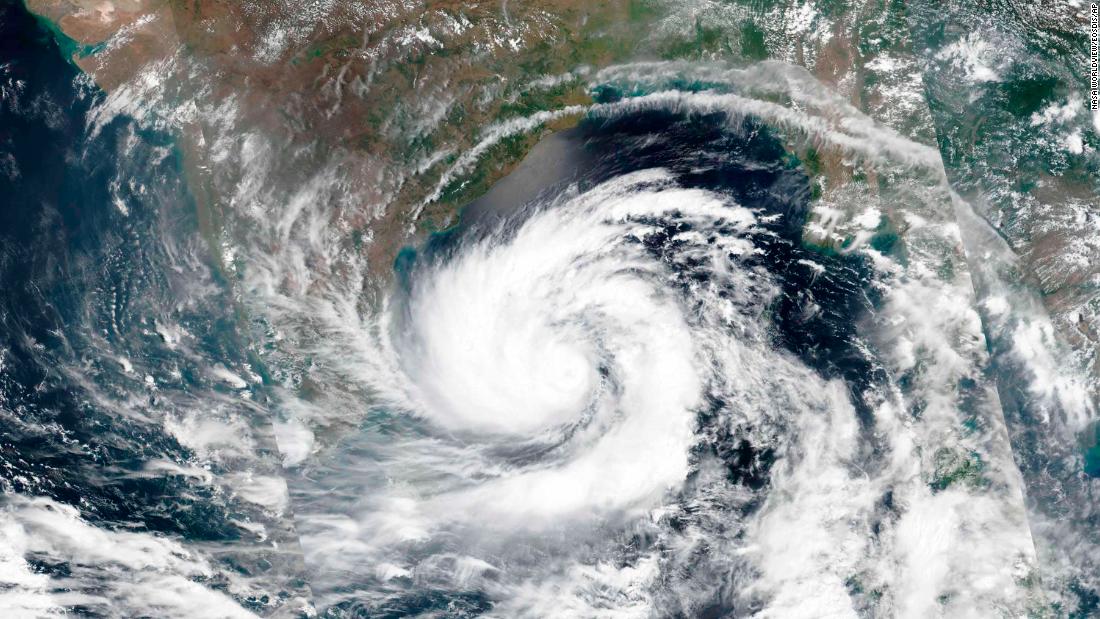 At least 12 people have died in India after Cyclone Amphan made landfall on Wednesday, authorities said.
All the reported deaths took place in the eastern Indian state of West Bengal, according the state chief minister Mamata Banerjee.
Banerjee said one of the victims, a girl in the Howrah district, died after a wall from her house collapsed. She did not provide any further details how the rest of the deaths occurred.
Bangladesh Oxfam director, Dipankar Datta, told CNN that thousands of makeshift homes in Bangladesh have been uprooted due to the cyclone. He added that he does not expect the storm to hit the Rohingya refugee camp area near the town of Cox's Bazaar.
Some background: Cyclone Amphan made landfall near Sagar Island in West Bengal, India, close to the Bangladeshi border around 5 p.m. local time with sustained winds of 160 kilometers per hour (100 mph), according to the US Joint Typhoon Warning Center, making it equivalent in intensity to a category 2 Atlantic hurricane.
Heavy rain is expected to lead to flash flooding across the region throughout Thursday morning. Once the storm pushes inland, it will weaken significantly and the storm is expected to dissipate by Friday.