Like Delta's SkyMiles or American Airlines' AAdvantage, TrueBlue is JetBlue's rewards program. By joining, members can earn award travel by showing their loyalty to the airline and set their eyes on JetBlue's highest level of TrueBlue membership: Mosaic. It's JetBlue's elite status that awards frequent travelers the best the airline has to offer, including perks and benefits not available to other TrueBlue members.
But how do you become a member, and why would you want to? We break down the requirements and benefits so you can travel with fewer fees and shorter lines, earn more points on flights, and more.
How JetBlue TrueBlue Mosaic elite status works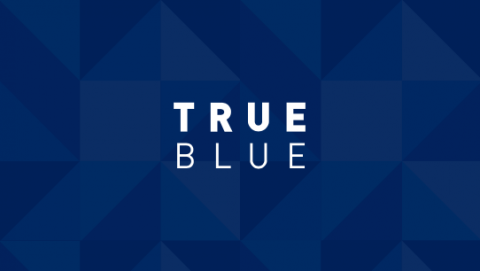 If you haven't already, begin by signing up for the TrueBlue rewards program so you can start earning points and status with every flight. Then make JetBlue your default airline to earn the most elite qualifying points fast.
Like most airlines, you can earn elite qualifying points only by flying with the airline, but once you reach Mosaic status, those points are amplified. Upon qualifying, you'll score an additional 15,000 bonus points, plus 3 points per dollar spent on all JetBlue flights and 5 points per dollar if you book via the JetBlue website or app in addition to the base points earned as a TrueBlue member. Then the perks start rolling in. But first thing's first: earning Mosaic status in the first place.
Earning JetBlue TrueBlue Mosaic elite status
Want to become a TrueBlue Mosaic elite status member? There are two ways to do so:
Earn 15,000 flight points.

Fly 30 segments, plus earn 12,000 flight points.
Either track must be completed within a single calendar year, and qualifying point totals reset every January, so you have to reach your goal between January 1 and December 31.
As for the flight points, the amount you earn varies depending on what type of fare you select upon booking a JetBlue-operated flight. Blue, Blue Plus, Blue Extra and Mint fares earn 3 points per dollar, while Blue Basic fares earn 1 point.
If you choose to focus on scoring segments plus flight points, JetBlue defines a segment as any one-way flight. A round-trip flight would be two segments. Stops or layovers between the origin and destination cities don't count as additional segments.
There are a few things that will earn TrueBlue members points, but that won't add up to qualify for Mosaic status. Among those: JetBlue Vacation packages and any segments booked with TrueBlue points, with a travel voucher, or any reduced rate travel. Likewise, any points earned by signing up for a credit card, scoring point bonuses, earning through shopping portals or flying with airline partners won't go toward Mosaic status.
JetBlue TrueBlue Mosaic elite status benefits

Becoming a Mosaic member certainly comes with valuable benefits, especially if you fly with the airline often and like to bring more than a carry-on. Here's what Mosaic members have to look forward to:
No change/cancel fees for you and up to seven travel companions (on all fares except Blue Basic, though fare differences are still applicable).

The first two checked bags are free for you and up to seven people on your itinerary (excess, oversized and/or overweight baggage fees will still apply).

Points are redeemable for Even More Space seats at reduced rates (except with Blue Basic fares).

An expedited line to the security checkpoint at some airports.

A dedicated customer service line available 24/7.

Complimentary alcoholic beverages onboard.

3 points per dollar spent on all JetBlue flights and 5 points per dollar if you book via the JetBlue website or app in addition to the base points earned as a TrueBlue member (but the 3 extra bonus points earned by a Mosaic member will not count toward earning Mosaic status for the following calendar year).
You'll get these perks for the rest of the year in which you qualified, plus the next calendar year. For example, if you earned Mosaic Elite Status in May of 2020, you'd get to enjoy the benefits until Dec. 31, 2021. So the earlier in the calendar year you qualify, the more time you have to take advantage of the perks.
The bottom line
Compared to other airlines, JetBlue's TrueBlue Mosaic elite status is fairly straightforward, with no complicated tiered earning structure or varied benefits for different status levels. But it's still a solid program that offers valuable benefits for those who fly with the airline often and want to get the most out of every trip. Free checked baggage alone could save hundreds a year, but maybe the most alluring benefit for fans of award travel are the extra points Mosaic members earn for every flight they book. For those loyal to the airline, Mosaic is worth the effort to achieve.